MASTER AMOSDOLL'S ESSENTIAL PILLARS FOR MUSIC
How to become the best musician you can be by personally experiencing...
Advanced Ear Mastery: Full song decoding process with live demonstrations and verbal interaction.
Advanced Ear Mastery: Personal training exercises and accountability
Improvisation Mastery: Personal assistance on how to spice up your arrangements on the spot
Composition Mastery: My personal guidance on songwriting based on my knowledge and experience gained through analysing and playing over 1700+ popular songs
Technical Mastery: My personal training exercises for improving on articulation, speed, agility and versatility
Music Theory: Understand how music is truly formed so you can apply concepts to all songs instead of individual songs
Classical Music Tuition: "Optional" for those who may want to explore music from the 1600-1900s to expand their music knowledge with my classical pianist knowledge gained from years of experience with also 2 diplomas of qualifications
"Finding a mentor is one of the biggest keys to success..."
Importance of Mentorship
Hello there, this is Amos, owner of a Piano YouTube Channel called Amosdoll Music where I  have consistently played over 1000+ piano videos by my methods of ear mastery and improvisation within this year.
Here are my following advice on seeking mentorship.
In finding a mentor, you should always consider these following things:
Find someone you want to be like.




A lot of fresh music enthusiasts make the mistake in finding traditional teachers that are only good at sheet music classical music; what the teacher is good at will eventually be translated to the student because that is what they will learn and become.

Study the person.




Don't be afraid to ask the teacher to show some of their abilities through demonstrations (not only qualifications) so you can make sure that you will learn the things that you want to learn from the teacher. Make sure they "preach what they teach".

Aligned preferences.




Make sure the songs you learn with them is what you are passionate about.




Most of the times, students who learn from traditional teachers quit because they lose motivation by not learning the songs that they like.
What Celebrity Musicians Say About Amosdoll's Works
SKYPE LESSON BOOKING INSTRUCTIONS
STEP #1
Choose from either 30-minute or 1-hour lessons, choose the matching payment using the drop-down box below, then click "Buy Now" to proceed onto the next step.
STEP #2
Fill in the Lesson Form (that is only available after you pay) where you enter in information like: name; country timezone (so we can use it to negotiate a set-lesson time); and the email that you will use for our communication.
STEP #3
Once the date and time is set, be as prepared as possible for the masterclass! 🙂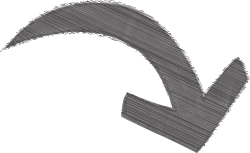 Important Disclaimers
 The success of Amosdoll, testimonials and other examples from music students used are exceptional results for those hard-working students who practise Amosdoll's methods thoroughly; and are not intended to be and are not a guarantee that you or others will achieve the same results. The methods are always there to help, but individual results will always vary and yours will depend entirely on your individual capacity, practise time, prior music skills and experience, level of motivation, diligence in applying the courses, products, and services as provided on bestpianomethod.com.
Amosdoll's products and services are not responsible for your actions. You are solely responsible for your own will, decisions, motivation to practise, and the evaluation and use of our products and services should be based on your own due diligence. You agree that Amosdoll is not liable to you in any way for your results in using our products and services.
Do you have questions about Amosdoll's products and services? Are you wondering if the methods will work for you? Contact us on our official Facebook @amosdoll. We will be happy to discuss your goals and how the best piano methods may help you.
Copyright © 2015-2016. BestPianoMethod & Amosdoll Music. All Rights Reserved.