Get mentored by Amosdoll in person by booking for one-to-one online Skype piano lessons

ONE TO ONE ONLINE PIANO LESSONS
MASTER THE PIANO, ASK QUESTIONS, AND BE KEPT ACCOUNTABLE
40,000,000 MILLION

VIEWS AND COUNTING
"Finding a mentor is one of the biggest keys to success..."
Learn from a multi-qualified mentor

With Associate and Licentiate Classical Piano Diplomas, and multiple thousands of songs played by ear and improvisation, you can be assured that you will learn the methods that work best and what doesn't.
Learn any song you desire

Whether for popular or uncommon songs, Amosdoll's ear mastery ability is guaranteed to play and teach you all your favorite songs and arrangements so that you can stay motivated to practice the piano.

Suitable for ages 12+

In real life, I have taught countless piano students ranging from 3 years old all the way to 65 years old. It is never too late to start! However, based off the information I have collected from my past Skype students , I recommend that these lessons are most efficient for people aged 12 and over due to the maturity and concentration needed to stay focused throughout the lesson.
Flexible Online Learning

No need to travel to your lessons (nor do you have to travel to Australia) because online Skype lessons allows you to learn comfortably in your pajamas at your own home.
PROFESSIONAL MUSICIANS & CELEBRITIES ARE ENDORSING
SKYPE LESSON BOOKING INSTRUCTIONS
STEP #1
Choose from either 30-minute or 1-hour lessons, choose the matching payment using the drop-down box below, then click "Buy Now" to proceed onto the next step.
STEP #2
Fill in the Lesson Form (that is only available after you pay) where you enter in information like: name; country timezone (so we can use it to negotiate a set-lesson time); and the email that you will use for our communication.
STEP #3
Once the date and time is set, be as prepared as possible for the masterclass! 🙂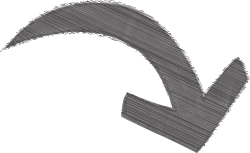 Copyright © 2015-2017. BestPianoMethod & Amosdoll Music. All Rights Reserved.