Amosdoll's Sheet Music Transcription Service
"LEARN HOW YOU CAN OBTAIN THE SHEET MUSIC ON
ANY ARRANGEMENT OF ANY SONG IN THE WORLD"
What is your biggest frustration?
✓

Do you have a song you want to play on your instrument but you cannot find the sheet music anywhere online or in music shops?
✓

Do you have no patience wasting hours online finding completely nothing or horrible sheet music versions which sound nothing like the song or arrangement you are looking for?
✓

Do you feel annoyed by the fact that you just want to play a few songs that you like using sheet music without needing to waste days and even up to months guessing the notes of a song because time is valuable to you?
✓

After failing to find any good existing sheet music online of a new or uncommon song that you really want to play, don't you hate spending days guessing the chords and decorations of a song and eventually give up simply because it is not your expertise?

✓

 

All or several of the above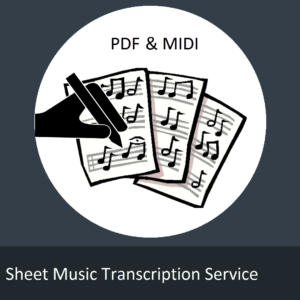 "Amos is like a human piano jukebox, not only he can play anything just by listening, but he can also write it out onto sheet music..."
MOST SHEET MUSIC ON SONGS YOU LOVE ARE EITHER NON-EXISTENT, NOT THE ARRANGEMENT YOU LIKE, OR PHYSICALLY UNPLAYABLE...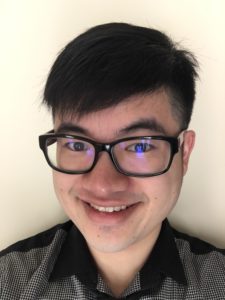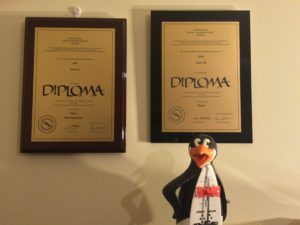 Hello there, this is Amos, owner of a Piano YouTube Channel called Amosdoll Music where I  have played over 1000+ piano videos by my methods of ear mastery and improvisation within this year.
On top of that, I have 2 diplomas "Associate" and "Licentiate" for classical music piano (respectively the "bachelors" and "masters" equivalent for piano).
Now you might think why I am telling you this...
I'm telling you this NOT to brag.
I'm telling you this because unlike many others who may also offer this transcription service at a rookie level as their side job, my YouTube shows you that I actually do this EVERY DAY and that I truly have the ability to not only learn and play any song in the world, but more importantly to also teach it to you in the form of sheet music.
And unlike many sheet music out there that may be physically unplayable because some are made by amateur musicians with limited music knowledge…
…My Classical Diplomas serve as a proof of professional experience where I know what works and what doesn't, which means that I can accurately create playable sheet music for you.
LET ME DO ALL THE STRESSFUL SONG DECODING FOR YOU SO YOU CAN FOCUS ON HAVING FUN PLAYING THE SONG INSTEAD...
Instead of having doubting your own transcription, my service provides you with my professional expertise and experience from YouTube and Classical Diplomas to ultimately write out any song or arrangement in any key for you.

Thanks to the internet, you don't actually have to be my real life student in Australia to obtain my service. You will feel so relieved to know that there is always someone who has the proper transcription tools and expertise that will help you write out the sheet music of anything you want and whenever you want.

There is no need to waste another day blindly searching shops and the internet for non-existent sheet music of particular songs or arrangements. There is also no need for you to guess song melodies and chords without knowing if it is actually correct or not.
HOW TO GAIN ACCESS TO MY TRANSCRIPTION SERVICE
Step #1
Pay the INITIAL PAYMENT of $20
This is required as a safeguard because when I first started this service a long time ago, I made the mistake in taking the client's request without an initial payment, spent all my time creating the sheet music, and when I finished, the client ended up not purchasing the final product which means I completely wasted my time, works and efforts! (That was a horrible yet memorable experience that I would never forget...)
Step #2
Fill in the Transcription Service Form where you provide the following information:
(This form shows on the next page after you pay the initial payment)
1. Email that you paid with
So I can confirm and check the validity of the initial payment.
2. Name of song
3. Link of the song
The reason for you to send me the link is because some songs have many arrangements and perhaps there is one that you particularly like, take "Fly Me To The Moon"  for example (with literally millions of versions)
For example, some versions have different arrangements on the structure like extra chorus or a unique solo section...  and some versions can be in different keys like A minor, F# minor, etc... and some versions can have a completely different rhythmic meter or style like ballad, bossa nova, waltz, etc...
4. Your Email that you will use for our communication
Step #3
Once the sheet music is complete, you will be sent another link to your email for the final payment.
The final payment varies accordingly to multiple factors like length of song, difficulty and speed of song, or bonus features like chord symbols or key choice.
*A detailed table is available below and at the bottom of the page to show you the expected final cost variations for the song that you have in mind.
 
Step #4
And once the final payment is complete, your "Sheet Music" and "Midi File" of your request would be automatically and instantly sent to the email that you entered in for the purchase.
No longer do you have to be the sheet music learner who can only play classical music from centuries ago, where now you can have someone providing you the accurate melodies and harmonies onto sheet music of any song you want for the popular songs and arrangements that you love!
What Celebrity Musicians Say
About Amosdoll's Works
READ WHAT OTHER RANGE OF CLIENTS WHO
USED MY TRANSCRIPTION SERVICE ARE SAYING
Video Game Music: Undertale
Jackson - "Video game music is always beautiful and brings nostalgia, but lacks accurate sheet music online. Amos' services let me live those memories..."
Cartoons: Steven Universe
Genevieve - "Thank you Amos for creating the sheet music for one of my favorite songs in Steven Universe that I cannot find anywhere online..."
Kerry - "I love K-pop, I love piano but I can only learn using sheet music. The reason why I always go back to Amos is because he finishes transcribing a song accurately in less than a day whereas I take more than a few weeks to work out a song by ear still with some mistakes..."
Matt - "I'm so lucky Amos is on the internet because I learn classical piano and I love anime songs but my teacher cannot play by ear or transcribe..."
Sarah - "After investing in Amos' services once every 2-3 months for my daughter's favorite 'Sophia The First' songs, I've got to thank Amos for motivating my daughter to actually start practicing because she never liked the piano before that..."
Tong - "I wanted to play this JJ Lin's song as a gift to surprise my girlfriend because it was a new song that she liked but I couldn't find the sheet music anywhere. I found Amos' cover on YouTube but he didn't have a sheet music at that point, but luckily he offered this service..."
English Billboard: Jason Derulo
Benji - "Right when the new Jason Derulo song 'Want To Want Me' came out, Amos played it onto YouTube. I was shocked on how he did and I wanted to play it but I did not know how to play by ear like him so I tried out his service..."
Michelle - "I love watching TVB dramas that has Linda in it, and I love her songs!  Unfortunately hardly anyone on YouTube played good versions of it on the piano. So lucky that I meet Amos..."
Independent Artist Originals
Alana - "I am an independent artist who loves original recording edm songs, however I've always wanted to perform acoustic piano versions of my songs. I know nothing about music theory so Amos' service has really made it easy for me..."
What's All Included In The Sheet Music Transcription Service Package

Sheet Music PDF

You will gain access to the full-song sheet music transcription in the form of a HD printable pdf file for you to print as many copies as you want so you do not need to worry about losing the physical copy.
Midi File

You will gain access to the corresponding midi file of the transcription for people who has a midi-keyboard, synthesia learners, or for music producers who want to put the midi file into their DAW software for analysis or remix purposes.
PayPal / Credit / Debit Card
Important Disclaimers
 The success of Amosdoll, testimonials and other examples from music students used are exceptional results for those hard-working students who practise Amosdoll's methods thoroughly; and are not intended to be and are not a guarantee that you or others will achieve the same results. The methods are always there to help, but individual results will always vary and yours will depend entirely on your individual capacity, practise time, prior music skills and experience, level of motivation, diligence in applying the courses, products, and services as provided on bestpianomethod.com.
Amosdoll's products and services are not responsible for your actions. You are solely responsible for your own will, decisions, motivation to practise, and the evaluation and use of our products and services should be based on your own due diligence. You agree that Amosdoll is not liable to you in any way for your results in using our products and services.
Do you have questions about Amosdoll's products and services?
Are you wondering if the methods will work for you?
Contact us on our official Facebook @amosdoll. We will be happy to discuss your goals and how the best piano methods may help you.