Choose ANY song that you want to hear on the piano, Amosdoll will make a video and  play it for you!
OBTAIN A TOP DOWN PIANO COVER VIDEO ON ANY SONG OF YOUR CHOICE
Music enthusiasts who want to hear their favorite songs covered on the piano
Those who can learn songs by just looking at my fingers using our top down view recording.
Special occasion song dedications for lover surprises and anniversaries.
Urgent need of a custom backing track on new or non-existing songs for vocalist or instrumentalist auditions or performances.
Undiscovered artists who want their original songs to be covered on the piano for more exposure.
45,000,000 MILLION

VIEWS AND COUNTING
WHY USE AMOSDOLL SONG REQUEST SERVICE?
Over 45,000,000+ music enthusiasts has seen the impossible being made possible where their favorite songs ranging from crazy dubstep songs to meme songs being played on the piano by Amosdoll Music.
Use a service from a truly passionate musician who has not only mastered the craft already, but more importantly preaches and teaches by making piano covers everyday on Amosdoll Music with 2,000+ piano videos.

Amosdoll's song request service is for...

Everyone

Every music enthusiast now have a chance to listen to all of their favorite songs being translated onto the piano. Treat it like busking, but better because you can request any song in the world and hear it being played!
Accurate melody and chords

Be assured that the cover will be completed and played with accurate song melodies and chords to the song request you want as my classical Associate & Licentiate Diplomas in piano supports my technique to do so.
Fast turnaround & delivery time

Song requests are guaranteed completed within record-breaking times of 1-2 days (or less if there are less clients in queue)
Save more time

For those who are urgently needing the notes/audio for a surprise or audition, say goodbye to the wasted hours, days or weeks trying to guess the notes to a song that you can't even confirm if it is correct or not.
WHAT IS INCLUDED IN THIS SONG REQUEST PACKAGE
YouTube Video

You will receive a custom-made YouTube Video for your song request filmed on a top-down angle so you can potentially replicate the keys that I press. By default, this video is public, however you can choose if you want this video to be public or privately unlisted with the video link given to you to decide who can watch the video.
H.D. Mp3 Instrumental

You will receive the High-Definition uncompressed mp3 audio file of the plain piano recording alone (without all the talking at the start and end) for your own enjoyment purposes. Or for those singer or instrumentalist clients – this track serves as your backing accompaniment track.
Introduction Dedication Message

Before the piano cover starts, there will be a brief audio introduction verbally spoken by me introducing the name of the person you are dedicating this video to (for you or a loved one), and the name of the song and artist.
SEE WHAT OTHER PAID CLIENTS HAVE REQUESTED
YouTube Stars: Markiplier

PayPal / Credit Card / Debit Card
(Paypal Account
NOT

required)
Your ability to request any song to be played on the piano
For my time used to learn the song by ear; practice, record and edit the dedication cover video.
A personalized cover video that no other traditional teachers around you can make.
Service Rates

The general rate is $7.5  x (Length of your desired song required to be covered)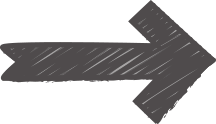 Copyright © 2015-2016. BestPianoMethod & Amosdoll Music. All Rights Reserved.