AMOSDOLL'S SONG
REQUEST SERVICE
OBTAIN A PIANO COVER VIDEO ON ANY SONG AND
ANY VERSION OR ARRANGEMENT YOU REQUEST
30,000,000 MILLION VIEWS AND COUNTING
WHY USE AMOSDOLL SONG REQUEST SERVICE?
Video Cover Request

Are there some song(s) that you really love to hear and see it played on the piano as a video because there are either no existing piano covers of that song or specific arrangement that you want?
H.D. Mp3 Instrumental

Are you a vocalist or solo instrumentalist who really needs a piano karaoke or instrumental backing tracks of a song in a specific key because you cannot find any existing tracks anywhere online?
Dedication Gift

Is there a very important song that you want to be rearranged for the calm tone that the piano produces because you want to gift the song as a present to a loved one, a friend, family, or even a surprise for a special occasion like weddings, birthdays and anniversary events?
SAY IT, PAY IT, I  PLAY IT
HUMAN PIANO JUKEBOX
Hello there, this is Amos, owner of a Piano YouTube Channel called Amosdoll Music where I  have played over 1700+ piano videos by my methods of ear mastery and improvisation.
I've been commonly described as a human pianist version of a "jukebox" because I can play any song in the world simply by listening to it.  However, unlike the normal jukebox that is limited to the amount of songs in their databases, there is no limit to my cover service for you because I can play not only any song, but also any arrangement of the song in any key which is the major attractive feature for my clients due to the element of customization.
I'm here to professionally play you anything you want (anything that has a singable melody) onto the piano starting from just $30.
The price goes up by $10 increments based on how long the song is per minute (because of course… more work is required for longer songs).
$30 for Songs that are 3 minutes and under
$40for Songs that are 3-4 minutes long
$50 for Songs that are 4-5 minutes long
$60 for Songs that are 5-6 minutes long
etc. (you get that pattern)
The only additional costs only come into play either when:
- The song is fast, the faster the song is, the more notes there are for the length of the song as compared to a slow song with the same length, and the greater the difficulty for me to work out the song. (I can still do it of course)
- You want a custom changed key from the original, this additional cost is mostly for singers or solo instrumentalists who want me to raise or lower the key of the song to suit vocalists' personal range.
- Rearrangement, extra compositions or additional requests
So whether you just want me to play a song for your enjoyment, for your own musical accompaniment or business use, or for someone you love... this service is for you.
WHAT IS INCLUDED IN THIS SONG REQUEST PACKAGE
YouTube Video

You will receive a custom-made YouTube Video for your song request filmed on a top-down angle so you can potentially replicate the keys that I press. You can choose if you want this video to be public or privately unlisted with the video link given to you to decide who can watch the video.
H.D. Mp3 Instrumental

You will receive the High-Definition uncompressed mp3 audio file of the plain piano recording alone (without all the talking at the start and end) for your own enjoyment purposes. Or for those singer or instrumentalist clients – this track serves as your backing accompaniment track.
Custom Dedication Message

You can also customize a short script of up to 40 seconds long for me (or you) to read out and record for the introduction of the video if the video is specifically dedication to someone you love. If you don't want the customized message, I will just go with the default dedication message simply announcing the song name and that the video is dedicated to your name.
SEE WHAT OTHER PAID CLIENTS HAVE REQUESTED
YouTube Stars: Markiplier

INSTRUCTIONS FOR REQUESTING YOUR SONG
STEP #1
Based on your request song length, choose the matching payment using the drop-down box below, then click "Buy Now" to proceed onto the next step.
STEP #2
Fill in the Song Request Form (that is only available after you pay) where you enter in information like: the email that you used to pay; the song name; the link of the song (so I know which arrangement to play); and the email that you will use for our communication.
STEP #3
When I complete the song, both the YouTube video link and the HD audio file will be sent to the email that you entered in the form in Step 2.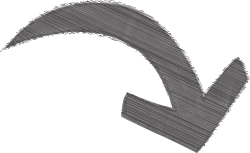 Important Disclaimers
 The success of Amosdoll, testimonials and other examples from music students used are exceptional results for those hard-working students who practise Amosdoll's methods thoroughly; and are not intended to be and are not a guarantee that you or others will achieve the same results. The methods are always there to help, but individual results will always vary and yours will depend entirely on your individual capacity, practise time, prior music skills and experience, level of motivation, diligence in applying the courses, products, and services as provided on bestpianomethod.com.
Amosdoll's products and services are not responsible for your actions. You are solely responsible for your own will, decisions, motivation to practise, and the evaluation and use of our products and services should be based on your own due diligence. You agree that Amosdoll is not liable to you in any way for your results in using our products and services.
Do you have questions about Amosdoll's products and services? Are you wondering if the methods will work for you? Contact us on our official Facebook @amosdoll. We will be happy to discuss your goals and how the best piano methods may help you.
Copyright © 2015-2016. BestPianoMethod & Amosdoll Music. All Rights Reserved.