FOLLOW THE 3 STEPS BELOW TO

PRE-ORDER YOUR REQUEST FOR THE UPCOMING
LIVESTREAM
STEP 1:


Pre-Order your song request by donating any amount using the drop-down box below so that your request would be prioritized and played first as soon as the live stream starts.



STEP 2:


After you donation has be processed, you will be redirected to another page where there is a form for you to fill in requiring your name, and your song request name and link, and the time stamp on where you want me to start from.



STEP 3:


Then all you need to do is just wait until the live stream starts and you can enjoy seeing me learning your request by ear and playing it out to you almost instantly! Hope to see you all there!

P.S. Don't worry if you miss it because I will have a full play back video of the live stream on my channel afterwards!

P.P.S. The higher you donate, the higher you are prioritized in the pre-order queue of all requests when the livestream starts!

P.P.P.S. Only a part of the song will be played because I am essentially learning the song by ear and improvisation on the spot in the livestream and showing you how I do it.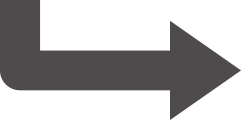 Copyright © 2015-2017. BestPianoMethod & Amosdoll Music. All Rights Reserved.