Amosdoll's Full Song Video Lesson Service
"LEARN HOW TO COMPLETELY PLAY ANY SONG IN THE WORLD
WITHOUT ANY MUSIC KNOWLEDGE REQUIRED "
What is your biggest frustration?
✓ 

Do you have a little amount or not much musical knowledge and experience to the piano?
✓ 

Do you have no intention in learning a piano song using the methods of reading traditional sheet music because you find it slow or you simply don't know how to read sheet music?
✓

Do you have a lot of songs that you love to listen to (and some that you really want to play on the piano) in your mp3 playlist, but most of them are either on sheet music or some songs are not available anywhere at all?
✓

Do you hate not having any flexibility with your lessons where you have to travel to your teacher's place at a fixed time every week? Wouldn't you rather have lessons from home at whatever time you wish for?
✓ 

All or several of the above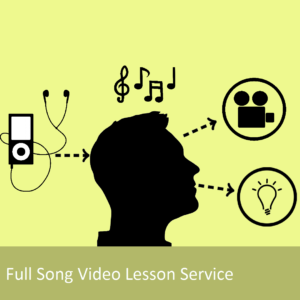 "Not only that Amos can play anything just by listening, but he can teach anyone how to play it even if they have no music knowledge ..."
MOST MUSIC ENTHUSIASTS LOSE INTEREST AND MOTIVATION BECAUSE THEY ARE NOT PLAYING SONGS THAT TRULY LOVE IN THEIR LESSONS...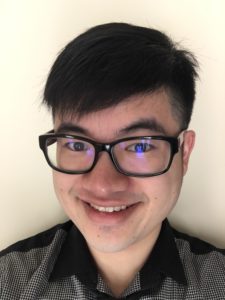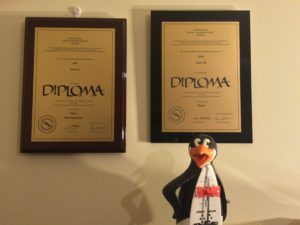 Hi, I am Amos, owner of YouTube Piano Channel – Amosdoll Music, where over this one year, I have played and posted over 1000 piano videos by ear, and every day I receive thousands of comments and emails from piano enthusiasts that go along these feelings that some of you may share…
"Amos, I feel sad because I love listening to music so much but I cannot play the songs I love and hear…"
"Amos, I'm so annoyed because my piano lessons cost so much and my teacher cannot play and teach the song that I let them listen to on my iPod right on the spot just like you…"
"I need help Amos, I hate learning from Synthesia tutorials because they are not even tutorials! They go way too fast without verbally telling me how each hand really works…"
Perhaps you may share one of those similar experiences as those comments I just mentioned, or perhaps not…
But I know for sure that many of you piano enthusiasts who have invested time and money in learning the piano do not want to spend your average day playing your same old 4 exam songs the whole year.
You would love to also play popular songs from your favorite artists online on Spotify or YouTube right?

Other times you may be watching other YouTube Piano Cover Artists online covering the songs you love, but they either don't provide any tutorials or maybe they can't teach on camera.
Even if they do provide tutorials, they may be "Synthesia" videos where you find it extremely inefficient and difficult because it doesn't explain anything with just the notes flying down…
… I mean – don't you agree that Guitar Hero is pretty hard to play already?
Guitar Hero is only 5 keys… but Synthesia is pretty much the 88-key version of Guitar Hero! The amount of eye strain created by flying bars will almost make you lose part of your eyesight when you finish learning one song!

On another hand, some of you may take days, weeks and even months to attempt guessing and checking notes for the songs you love…
…and after you think that you have guessed and matched the melody correctly, you eventually give up because you cannot get the left hand bass notes and chords correct.
It's pretty frustrating right?
This is the main reason that many clients come and take my Full Song Video Lesson Service because it not only saves them a lot of time and money from doing it themselves, but it also allows them to learn songs extremely quickly because of the 'video' format.
It is scientifically proven that after 2 weeks of learning something, we tend to only remember 10% of what we read, then it increases to 20% for what we hear, then it increases to 30% when there are visuals, then it increases to 50% when there is a combination of visuals and hearing.
My Full Song Video Lessons are an effective way of learning because it is a combination of visuals and hearing of demonstrations and instructions, and when you combine that by actually taking action and practising it, you retain a whopping 90% of what you learn!
PIANO LESSONS ENTIRELY TAILORED FOR YOU!
Only choose the songs that you love and want to learn. (Unlike traditional lessons where you have little to no choice on the songs you learn)

Start learning the full song video lesson of your requested song where ever you want and on what ever device you want. (Unlike traditional lessons at a fixed place where you have to travel to everytime)

You have the full control over your decision to learn, and the flexibility to go at your own learning pace by having the power to pause, forward, rewind, and re-watch. (Unlike traditional lessons where it is a fixed time every week for the lesson, and once the lesson is finished – you cannot revise it unless you literally bring your camera to record the lesson)
HOW TO GAIN ACCESS TO MY FULL SONG VIDEO LESSON SERVICE
Step #1
Pay the INITIAL PAYMENT of $20
This is required as a safeguard because when I first started this service a long time ago, I made the mistake in taking the client's request without an initial payment, spent all my time creating the lesson, and when I finished, the client ended up not purchasing the final lesson which means I completely wasted my time, works and efforts! (That was a horrible yet memorable experience that I would never forget...)
Step #2
Fill in the Lesson Service Form where you provide the following information:
(This form shows on the next page after you pay the initial payment)
1. Email that you paid with
So I can confirm and check the validity of the initial payment.
2. Name of song
3. Link of the song
The reason for you to send me the link is because some songs have many arrangements and perhaps there is one that you particularly like, take "Fly Me To The Moon"  for example (with literally millions of versions)
For example, some versions have different arrangements on the structure like extra chorus or a unique solo section...  and some versions can be in different keys like A minor, F# minor, etc... and some versions can have a completely different rhythmic meter or style like ballad, bossa nova, waltz, etc...
4. Your Email that you will use for our communication
Step #3
Once the 2 videos in the package are complete, you will be sent another link to your email for the final payment.
The final payment varies accordingly to multiple factors like length of song, difficulty and speed of song, or bonus features like chord symbols or key choice.
*A detailed table is available below and at the bottom of the page to show you the expected final cost variations for the song that you have in mind.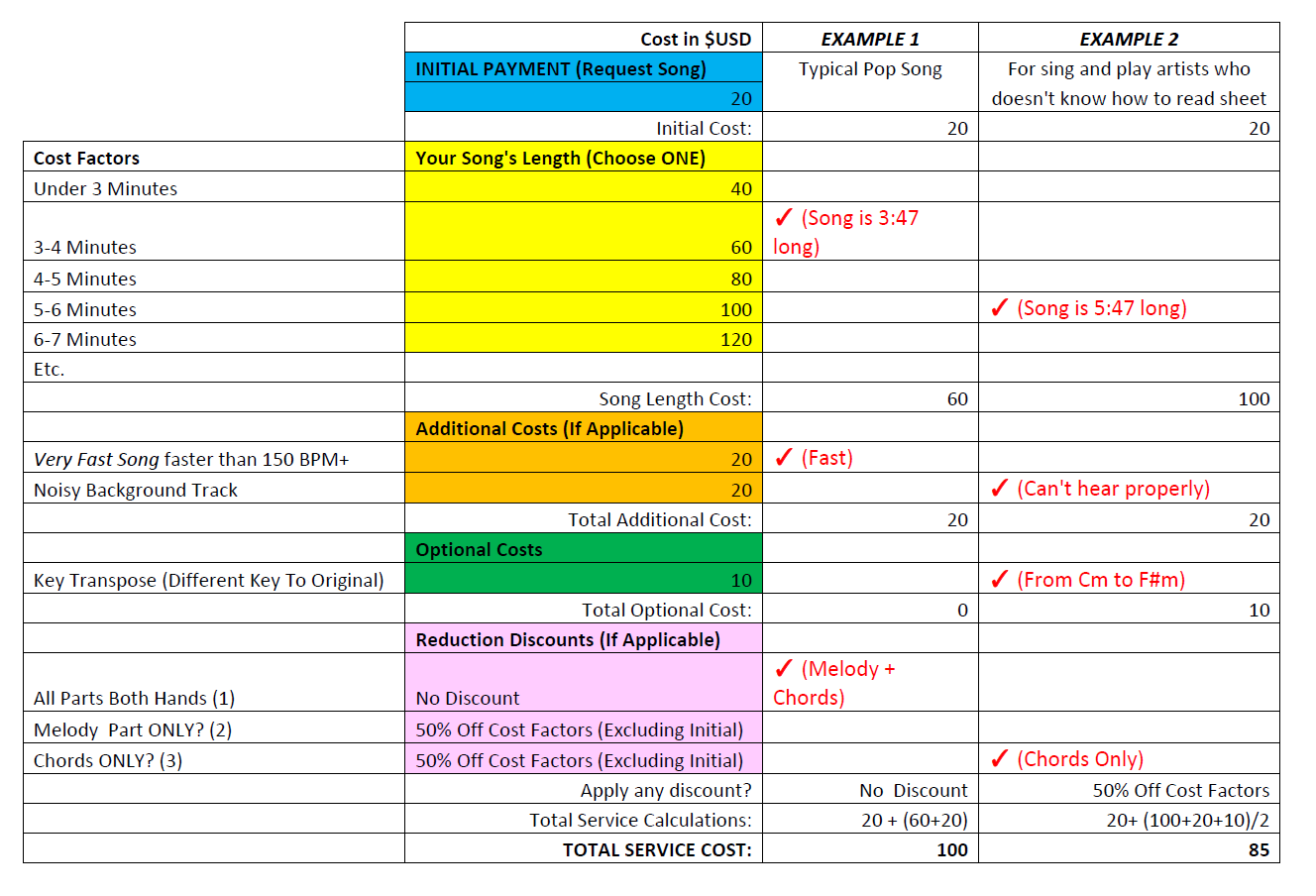 Step #4
Once the final payment is sent in, I will unlock the dedication video, and also send you the link to the private full song video lesson that only you with the link can see and learn.

What Celebrity Musicians Say
About Amosdoll's Works
READ WHAT OTHER RANGE OF CLIENTS WHO
USED MY LESSON SERVICE ARE SAYING
Video Game Music: Undertale
Silver - "I had to learn Undertale songs to show off to my friends, so I got Amos to teach me a difficult yet awesome song 'Bonetrousle' using his full song video lesson package..."
Cartoons: Steven Universe
Ben - "I don't know music, but I heard Amos play Steven Universe 'Here Comes A Thought' and I wanted to learn how to play it..."
Japanese Anime: Attack On Titan

Chris - "There really isn't something that Amos can't play or teach, I was truly blown away when I used his service package to receive the 2 videos of him performing the Attack On Titan song + the useful full 40 minute tutorial for the song for me to learn..."
English Viral Songs: Grace VanderWaal (AGT)
WeiMin - "I thought I will never learn how to play Grace VanderWaal's audition song on the piano because she sung it on ukelele, but I was wrong when I used Amos' video lesson service..."
Jeff - "So lucky that Amos can play and teach anything, I wanted to play 張彥博 x 劉珮玥 - 你認真嗎 《一屋老友記》 which was an in-drama song that plays in the background in one scene..."
Beautiful Game OST: Minecraft
Reys - "My son originally hated the piano and never practiced, but Amos inspired him by playing his favorite game songs, I paid Amos for his video lesson service for my son's favorite Minecraft (Sweden) song and my son was practicing like crazy, thanks so much..."
What's All Included In The Full Song Video Lesson Service Package

Public Dedication Video

You will gain access to a YouTube dedication video where I personally acknowledge you with a verbal introduction, followed by a top-down cover on the song that you requested for the package for you to enjoy and familiarize.

Private Full Song Video Lesson

You will gain access to a private link that only you can view of the Full Song Video Lesson on the song that you requested for the package where you can always pause, rewind, forward, and go back and learn whenever, where ever and on whatever device you want.

How Your Full Song Video Lesson Is Structured...
Every song (especially songs with lyrics) that you hear is broken down into ordered chunks that are called...
SECTIONS
For example, a song may have this following structure of sections:
Intro -> Verse 1 -> Prechorus -> Chorus -> Verse 2 -> Prechorus -> Chorus -> Solo -> Chorus -> Outro
Before I teach you each section by section, I would always play that section once so you can get a preview on how it sounds like.
To ensure that everything is bite-sized chunks so that you can easily learn and remember it as you go, these sections are further broken down into multiple...
PARTS
And to ensure every part within each section is clearly taught to you in detail, the parts are also further broken up into a clear teaching system of...
SEPARATE HANDS THEN HANDS TOGETHER:
Step 1. Go through the Right Hand Melody for that specific part 2 times (with me verbally saying out the letter names at the same time whilst slowly showing you which note to press)
Step 2. Go through the Left Hand Chords for that specific part 2 times (with me saying the chord name, then pressing the chord both as a whole and separately whilst also saying out the separate notes as letter names that consists of each chord)
Step 3. Slowly go through exactly where each chord on the left hand matches with or in between each melody note on the right hand for that specific part2 times (may also go through one more time if there are any complicated or note-worthy rhythm patterns for you to notice for)
PayPal / Credit / Debit Card
Important Disclaimers
 The success of Amosdoll, testimonials and other examples from music students used are exceptional results for those hard-working students who practise Amosdoll's methods thoroughly; and are not intended to be and are not a guarantee that you or others will achieve the same results. The methods are always there to help, but individual results will always vary and yours will depend entirely on your individual capacity, practise time, prior music skills and experience, level of motivation, diligence in applying the courses, products, and services as provided on bestpianomethod.com.
Amosdoll's products and services are not responsible for your actions. You are solely responsible for your own will, decisions, motivation to practise, and the evaluation and use of our products and services should be based on your own due diligence. You agree that Amosdoll is not liable to you in any way for your results in using our products and services.
Do you have questions about Amosdoll's products and services?
Are you wondering if the methods will work for you?
Contact us on our official Facebook @amosdoll. We will be happy to discuss your goals and how the best piano methods may help you.