Do you have a question, advice or assistance on any of my musical methods you need answered?
Feel free to contact us anytime…
FREQUENTLY ASKED QUESTIONS
DO YOU OFFER 1-ON-1 ONLINE LESSONS? (Show)
+
As for now, yes I still offer 30-minutes/ 1 hour Skype Lessons where these normally cover on piano technique, music theory, ear mastery, improvisation and composition mastery.
Book for a Skype Lesson HERE if you are interested in being the best musician that you can be.
However, before you book for a lesson, I would advise going through some of my courses here so that you will get the best out the 1-on-1 lesson if you decide to take one with me.
I AM COMPLETELY NEW TO THE PIANO, WHERE SHOULD I START? (Show)
+
My best advice for beginner musicians who don't know where to start is to find a mentor to teach you all the fundamentals correctly from the very start.
Don't try to guess your way through without proper guidance because you run the risk of practicing the wrong things and developing incorrect habits that will ruin your progress.
Since traditional teachers are very costly, I would advise you to go through my online Beginners and Intermediate courses because the content inside these courses are 1-2 years worth of traditional lessons yet at an extremely low cost 🙂
WHERE CAN I GET YOUR CUTE PENGUIN METRONOME? (Show)
+
Click Here to get your hands on my penguin metronome that has been with me throughout all 2000+ YouTube videos!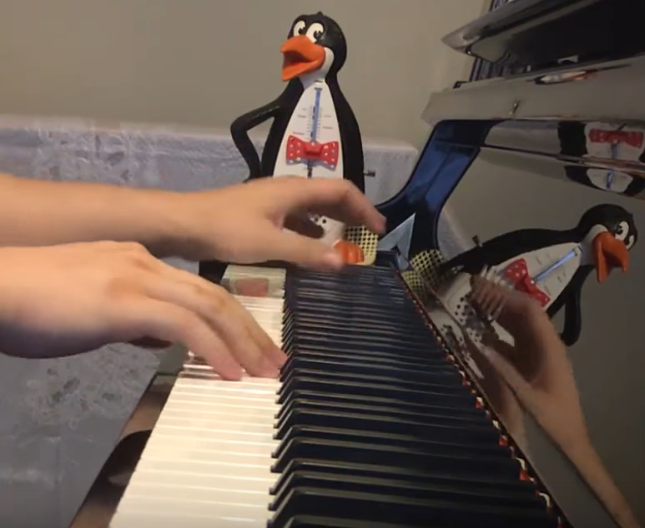 Copyright © 2015-2017. BestPianoMethod & Amosdoll Music. All Rights Reserved.